KNOW THE DECISION-MAKERS.

Crawford Legal provides Trial Consulting services before, during, and after trial. Dr. Crawford helps your trial team prepare your case by offering a broad-range of trial consulting services. She offers psychological research and theories to address litigation challenges.
GINA M. CRAWFORD, PH.D., J.D.

YOUR TRUSTED TRIAL CONSULTANT

MAKING COMPLEX LEGAL CONCEPTS ACCESSIBLE


STRATEGIZE. Develop a case theme and strategy
CLARIFY. Organize your case around the theme
FOCUS. Understand your case strengths and weaknesses
PRACTICE. Obtain neutral feedback
PERFORM.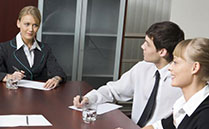 Pre-trial Research, Focus Groups, Mock Trials
"I consider trial by jury as the only anchor ever yet imagined by man, by which a government can be held to the principles of its Constitution."
-Thomas Jefferson
Voir Dire, Jury Selection, Courtroom Observation